Absoft News
Mulitcard - launch of a new global website
Monday 7 December 2009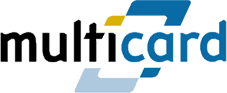 Brisbane, Oud-Beijerland, Villingen-Schwennigen and Wallisellen – 17 Nov 2009 – Multicard today announces the launch of a new global website offering its worldwide customers a full range of identification solutions, products and services. The new and improved site showcases the companies leading edge solutions in web based identity management, contactless smart card technology and bureau services.
Multicard's next generation website (www.multicard.com) offers a complete online identity management system enabling users to securely input ID data and photos while Multicard handles the production, delivery and ID card life cycle management processes. It also offers a number of new features such as case studies, press releases and a subscription service to the Multicard newsletter. The site can be viewed in English, German, Dutch and French.
About Multicard AG
Multicard (www.multicard.com) is a worldwide supplier of card solutions for secure identification programs with in-house capabilities for credential issuance, personalization and fulfillment services for the consumer, government and corporate customers. Multicard offers ID systems management and engineering services as well as full implementation and program management. Multicard is also a provider of enrollment and accreditation solutions using data capture equipment for ePassport and other government ID and corporate ID applications.